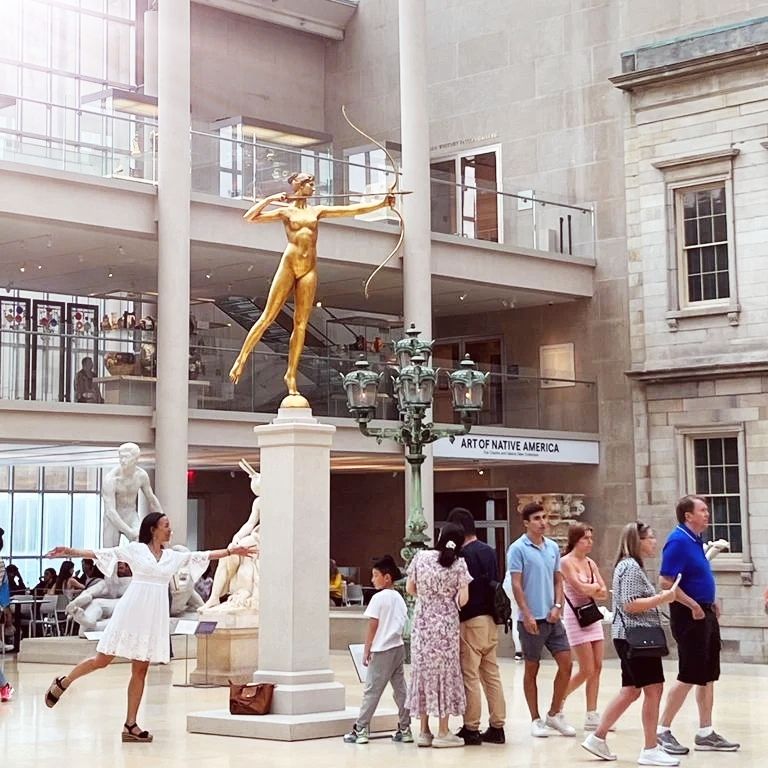 « Slowing it down is not an option, it's a requirement for any entrepreneur » is what I declared a couple months earlier. Easier said than done! Why would I stop doing something that brings such great joy and adds value to other people's lives?
Today as I am traveling and discovering New York, I am reflecting on the meaning of « slowing down ».
Resting is a requirement. For sure.
Yet slowing down doesn't necessary mean stopping anything. The way I see it is more about rebalancing the energy, time and attention we dedicate to different areas in our life. Re-balancing, reshaping. A personal choice that will be expressed differently for each one of us, a moment-to-moment creation.
I believe slowing down is about letting go of the fear of loosing control and trusting the natural rhythm of life with its seasons, peaks, valleys and constant pulsation. Trusting our natural inner flow and making decisions that feel good in our body.
Slowing down may also mean disconnecting from your « to-do-list » and reconnecting with your « want-to-list ». What could you add in your days that truly brings you joy and enthusiasm?
So, yes from tomorrow on I'll be spending less time online. As a result, I will have more time to think (btw this is the title of a great book by Nancy Klein). More time to reflect, contemplate, meditate, rest and rejuvenate. More time to gather inspiration and new ideas. More time to dedicate to the body-mind connection (more nature, movement, and yoga), right-brain activities, and the people I love the most.
How are you going to slow it down this Summer? What will it mean for you?
Wishing you a fabulous slowed-down Summer.
PS: This fun pic was taken yesterday at the MET, most inspirational place with Goddess Diana's power.